Blackberries are the most delicious fruits you can give to your guinea pigs. But the question here is you can give them blackberries? Would they not be bad for your guinea pig's health? Well, the answer to all your questions is present in this article.
Can Guinea Pigs Eat Blackberries?
Yes, Guinea pigs can certainly eat Blackberries. But give them blackberries only to a certain limit. Most guinea pigs love blackberries, so it would be a treat for them. Blackberries also contain some nutrients which are very beneficial for the health of guinea pigs. For example, they contain vitamin c which is a very essential nutrient for the health of guinea pigs. As many of you would be aware of the fact that guinea pigs cannot produce vitamin c on their own they need to acquire it from different sources, so blackberry could also be considered as one of the most effective sources for that.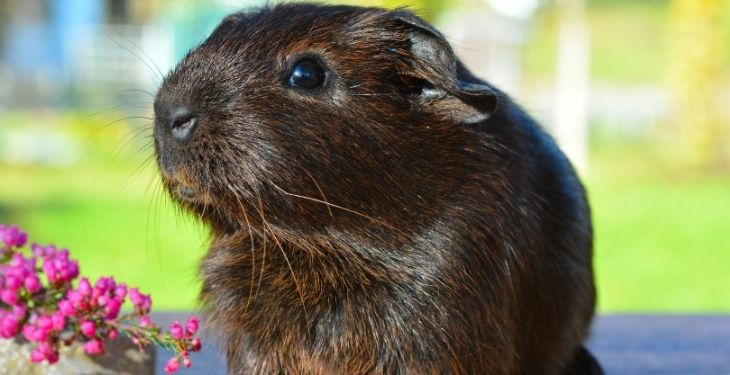 Why Should You Feed Blackberries To Your Guinea Pigs?
Well, You already know it would be very beneficial for guinea pig's health but why should you feed them blackberries what are the benefits of giving them blackberries?. Well here are some benefits:
The First benefit of giving blackberries to your guinea pigs is that it contains fats in a lower amount as compared to any other fruit and as a result, the digestive system of your guinea pig would also be healthy.
The most important advantage that blackberries give is vitamin c. it contains a high amount of vitamin c content. And we know since guinea pigs cannot produce vitamin c on its own so it needs to acquire it from somewhere. It prevents guinea pigs from diseases like scurvy.
They also contain potassium and manganese which are also high in content. And we know they are very important components needed in your guinea pig's diet. They are also needed by guinea pig to balance up their cardiovascular system.
It also contains fibres and we know how important they are for the well being and proper functioning of their digestive system. So it is a component that is needed to add to your guinea pig's diet.
Blackberry also contains calcium which is also very important for your guinea pig's health. It can prevent guinea pigs from having a bone disease. It is also essential for pregnant guinea pigs.
Blackberries also contain yet another important component which is vitamin A. it also prevents the immune system from any disease and also helps in improving the eyesight of guinea pigs.
Vitamin k and Protein are yet other components present in blackberries. Vitamin k helps in preventing blood clotting and keeps the cardiovascular system also in balance. Protein on the other hand helps in the growth of guinea pig.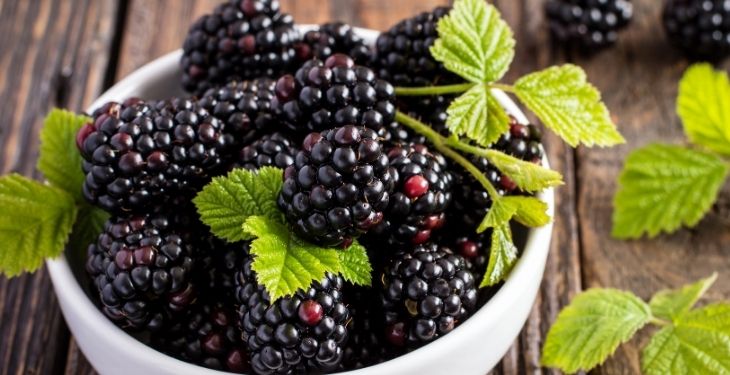 Why Should You Not Feed Blackberries To Your Guinea Pigs?

Although blackberries have so much advantage but still, why you shouldn't give them blackberries so much? Well here is the answer to your question:
The Sugar content in blackberries is extremely high and it would be foolishness to serve your guinea pigs so many blackberries. As we know eating so many blackberries might upset your guinea pig's stomach and also lead to harmful diseases.
Having so much sugar can cause cavities in your guinea pig's teeth. And this problem even might not decrease as they grow.
Blackberries should not be considered as a standard meal as even though it has so many nutrients available in them still it being high in sugar is quite a big disadvantage. And we should not forget it is just a treat and is not even a vegetable, therefore, should not be considered as a standard meal.
Eating so much sugar content could only do bad as it might lead to guinea pig having problems like obesity and diabetes.
Best Guinea Pig Food
Offering fresh veggie treats every day is a great way to ensure your cavy is getting the nutrients it needs. But that shouldn't be the only thing you feed them. Guinea pigs are vegetarians but can have different nutritional requirements to humans, which is why they should eat specially formulated guinea pig food too.
Your guinea pig is more than just a pet. It's a companion to love, and you can make sure that your furry friend stays happy and healthy with these top 3 guinea pig foods based on our expert reviews.
Disclaimer: As an Amazon Associate I earn from qualifying purchases.
PREMIUM CHOICE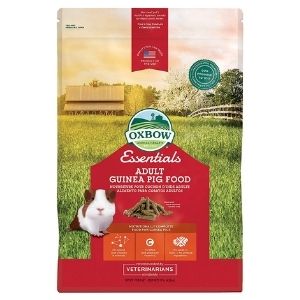 Oxbow Essentials Guinea Pig Food
Perfect For Picky Eaters
Fortified
Vet Recommended
BEST HAY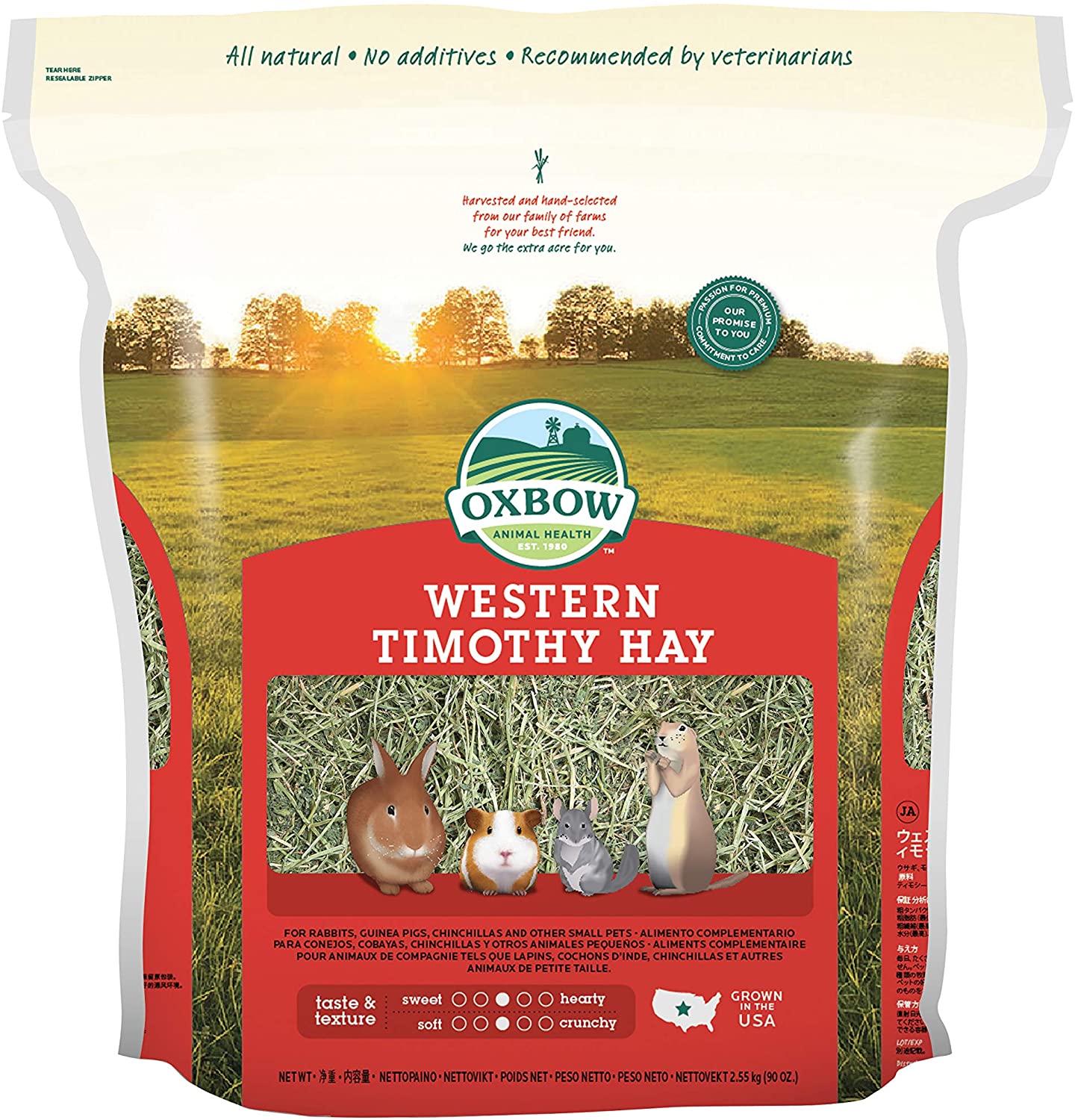 Oxbow Western Timothy Hay
Premium Quality
Nutrient Rich
Vet Recommended
GREAT VALUE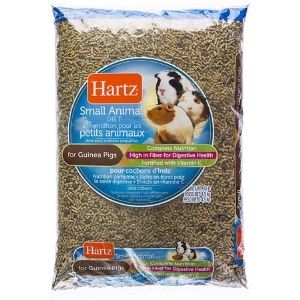 Hartz Small Animal Diet Guinea Pig Food
Scientifically Formulated
100% Complete Nutrition
Maintains Shiny Coat
How To Feed Blackberry To Your Guinea Pig Properly?
Few simple steps need to be followed while serving blackberries to your guinea pig:
Wash your blackberries properly as there are chances of the fruits having pesticides or any other chemical sprayed on them.
Then cut your blackberries into smaller pieces. Don't let them be too large as it might harm the health of your guinea pig.
Don't serve them too cold either too hot blackberries as it creates a problem for the guinea pig's digestive system. To better serve them at room temperature only.
Alternatives To Blackberries For Guinea Pigs
Green bean
Mint
Arugula
Swiss chard
FAQs
How Many Times Can We Serve Blackberries To Guinea Pigs?
Guinea Pigs can eat blackberries 2-3 times a week.
How Many Blueberries Can Guinea Pigs Eat At A Time?
Guinea pigs can eat 3 small or 2 big blackberries at a time.
Conclusion:
Well, it can be very well said that guinea pigs can eat blackberry. It might be even a treat for them to have it. They love blackberries. They contain many nutrients like vitamin c, vitamin a, vitamin k, potassium, manganese, protein, and many more. But still, they should be served in a specified limit as it also contains a high amount of sugar which is not good for you guinea pigs. Just give them blackberries with some precaution they would be happy!!